Y101 FM has partnered with the Valley Crime Stoppers to help stop crime in the Valley. With your continued support, we have been hard at work to help make Fresno and the surrounding communities a much safer place to live. If you want to report a crime or provide tips anonymously, reach out to the Valley Crime Stoppers with your information.

TIP LINE 888-498-STOP (7867)
or
Submit Your Tip Anonymously on ValleyCrimeStoppers.org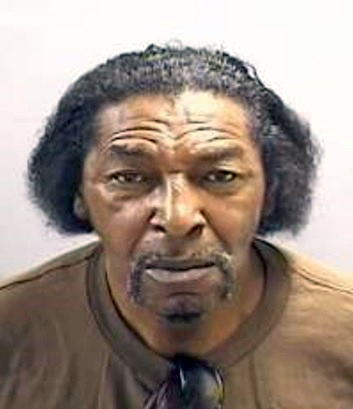 The Fresno County Sheriff's Office most wanted person of the week is:
Len Gene Taylor. He is a registered sex offender who has an active arrest warrant.
Taylor has been convicted of rape. He has not registered his new address with law enforcement, which is a requirement under the law. His last known address was 447 W. Swift Ave. in Fresno. As a matter of public safety and transparency, it is critical for law enforcement to determine Taylor's whereabouts.

Taylor is described as a black, 68 years old, 5'9", 240 lbs. with black hair and brown eyes. He has a tattoo of a snake on back.
If you know the location of Len Taylor, please call Crime Stoppers at 498-7867. All tips remain anonymous and you may be eligible for a reward of up to $1,000.
If you have information on a wanted felon, call the confidential tip line and provide the information. You will not be asked to leave your name, but will be given an access code. If your tip leads to the arrest of a wanted person you could earn up to $2,000. Then call the tip line the following week and give your access code. You will be informed if your tip leads to the capture of a wanted person. If it has, you will be told how to collect your money over the phone.
TIP LINE 888-498-STOP (7867)
or
Submit Your Tip Anonymously on ValleyCrimeStoppers.org