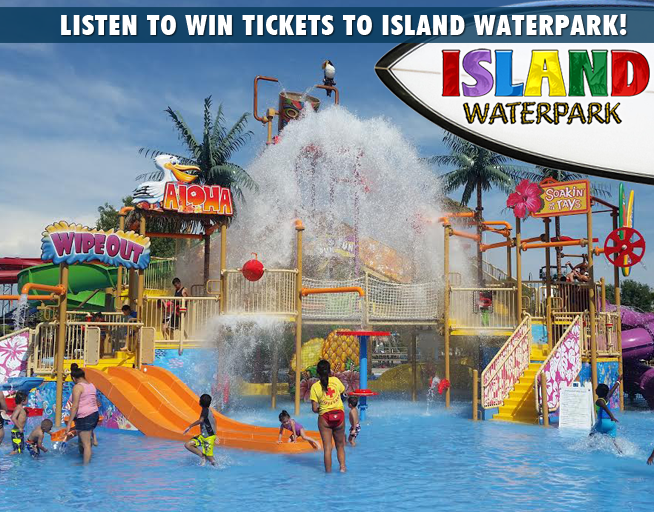 Beat the boredom and the heat all in one place at the Island Waterpark for Polynesian Playdate Tuesdays!  Load up your minivan or SUV for a fun day of play.  Let the kids splash around and maybe even make some new friends while you're there.  The Polynesian Playdate package saves you money each Tuesday all summer long.  Just print out the the special discount coupon below to receive entrance into the park for just $19 any Tuesday through 8/7/18.  Click Here for Coupon Island Waterpark.
Listen to Y101 every Monday between 6:00am and 7:00pm to win a FREE pair of single-day admission tickets to the Island Waterpark.

When you hear the cue to call, pick up the phone and call the Y101 Studios at 1.800.345.Y101 and you could pick up a pair of single-day tickets to be part of the fun at Island Waterpark.
Stay up to date by following Island Waterpark on Facebook.